Skip to product information

"After just two days, my bloating has reduced"
Sale price
22,45 €
Regular price
29,95 €
Unit price
124,72 €
per
100g
Tax included.
zzgl. Shipping
Amount: 1x30 capsules / 18g
30 capsules (18g) | monthly supply
Available! Delivered in 2-5 days.
Everything, that makes your gut happy
24.57 billion active microorganisms per capsule
21 selected lactic acid and bifidobacteria strains
Monthly Supply – Just 1 Capsule Daily
Health and well-being begin in the gut . After all, 80% of our immune cells and defenses are located there. Does your microbiome get through e.g. painkillers, antibiotics or everyday influences, Synbiotic Balance helps to stabilize the number again with a bacterial diversity of 21 different lactic acid and bifidobacteria strains. In addition, the contained inulin serves as bacterial food - so 2 in 1 !
Incidentally, both happiness and stress hormones are produced in the intestines, which affect your mood. So it's no wonder that it also plays a huge role in our well-being . Synbiotic Balance supports you in increasing the number of useful bacterial cultures and thus regaining more balance .
View full details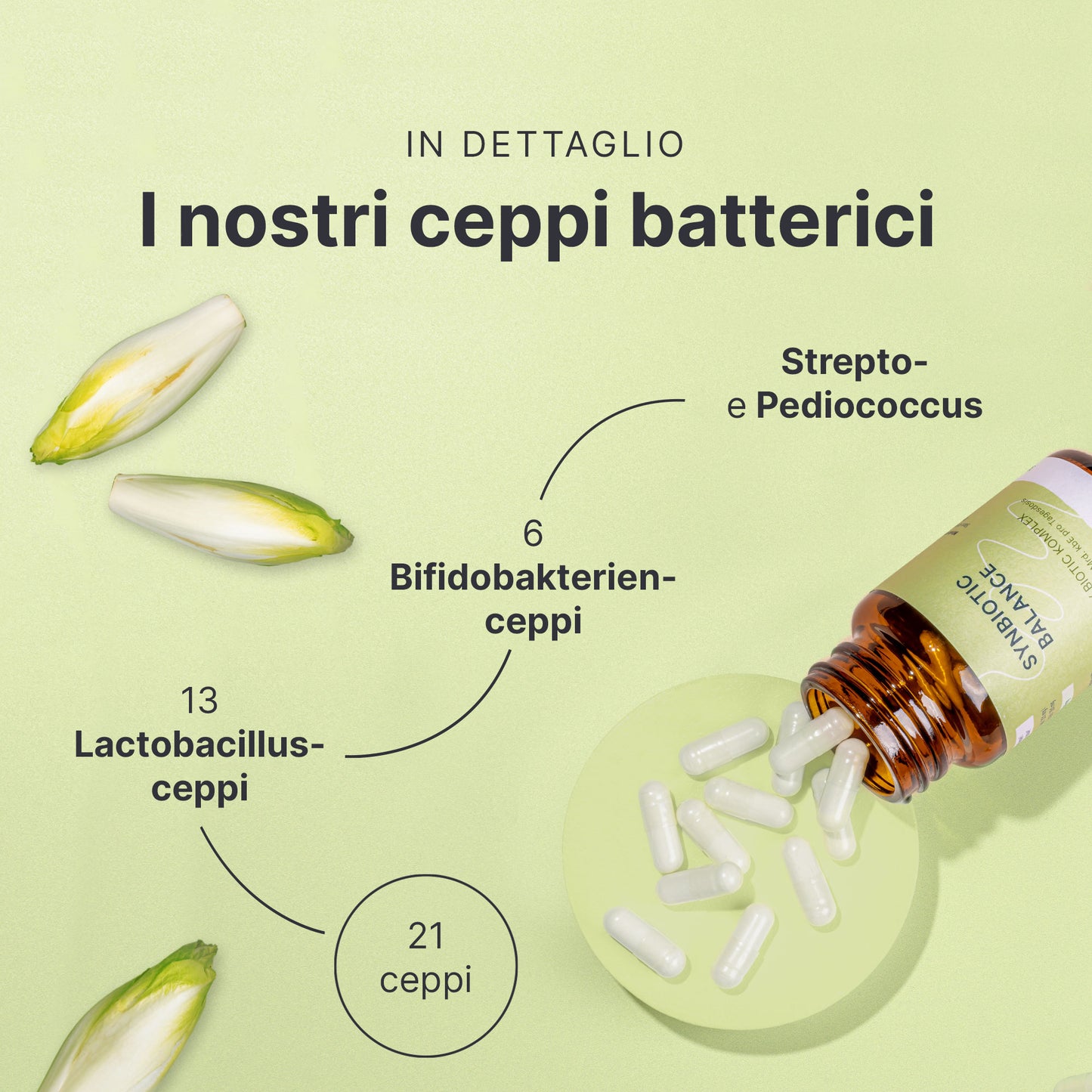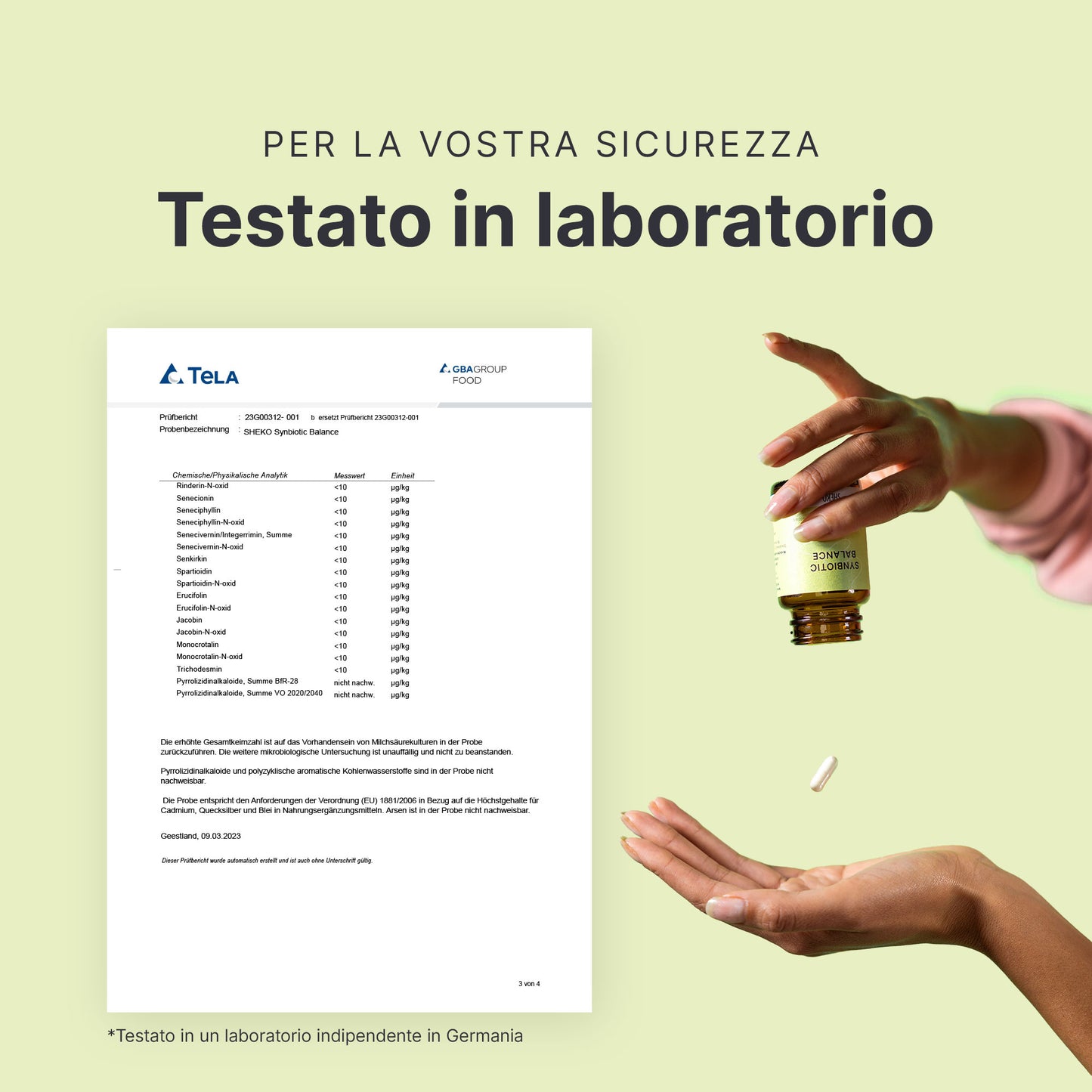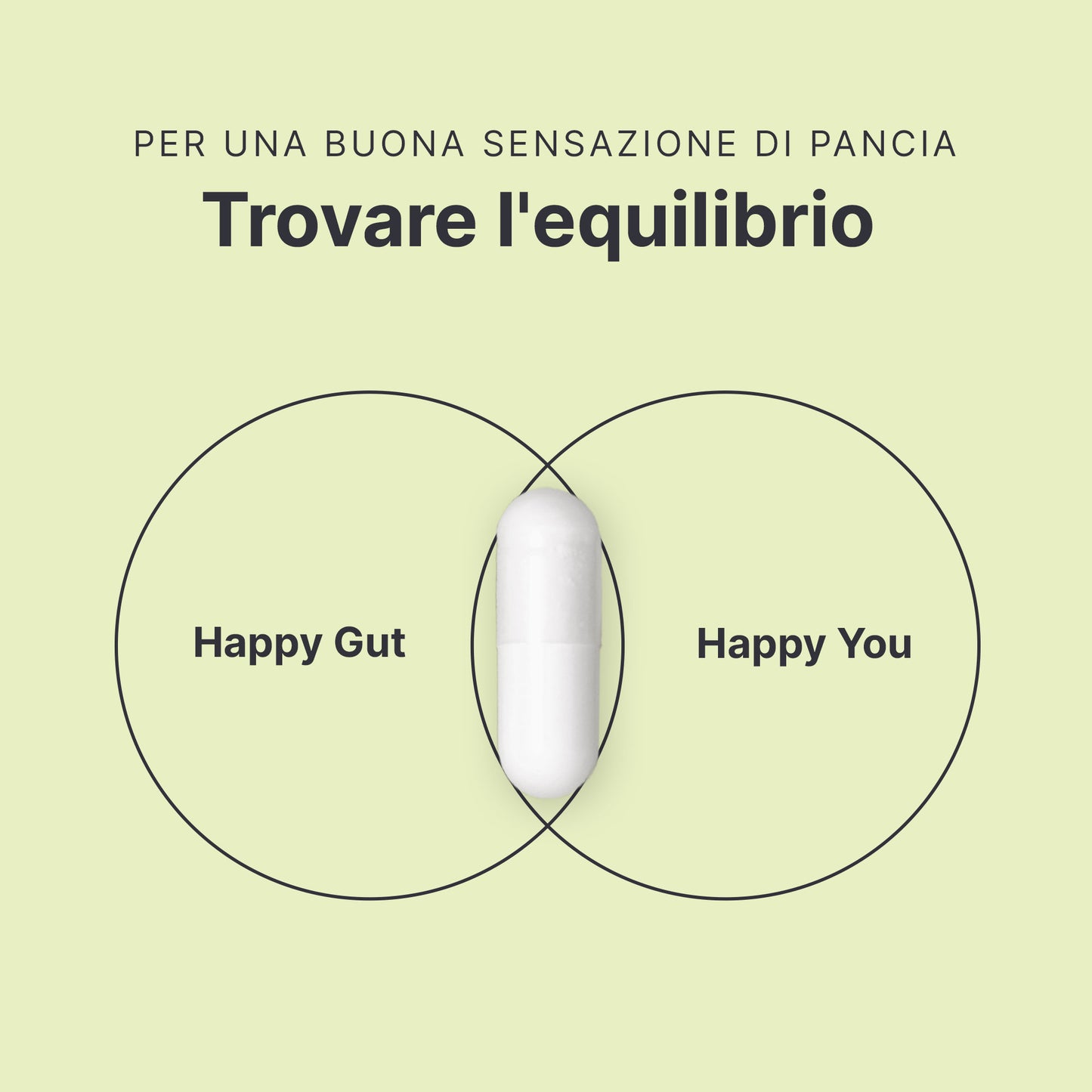 Available! Delivered in 2-5 days.
Application

Recommended serving:

Take one whole tablet with plenty of liquid.

Do not exceed the recommended dose.

Duration of application

You can decide how long you wish to take the capsules. However, we recommend a long-term intake to achieve the best effects.

Tips from the community:

If you have a problem swallowing capsules, you can also open them and stir the contents into, for example, yogurt or your SHEKO shake.

In yogurt

In shake

What you should consider

Food supplements are not a substitute for a varied and balanced diet and a healthy lifestyle.

Keep out of reach of small children.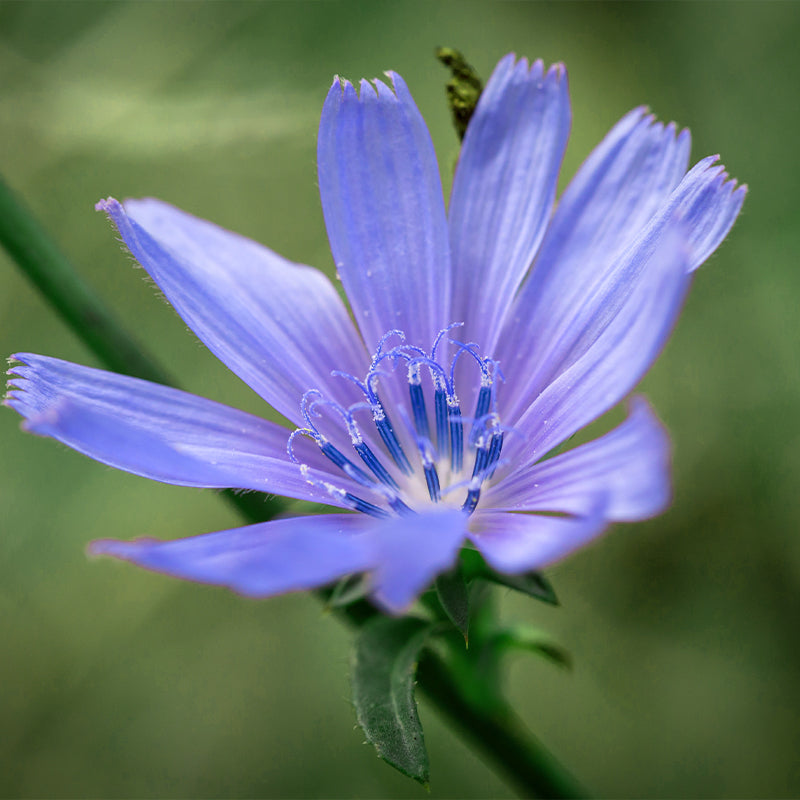 Happy tummy, happy me!
In addition to 21 bacterial strains, our capsules also contain inulin. This is naturally extracted from chicory root and serves as a food starter for your existing and newly introduced gut bacteria. Thanks to the combination, your intestinal flora is in optimal balance.
High-quality micronutrient complex
Vegan, lactose and gluten free
Pure goodness
For us, additives are best when they're not in the mix. That's why our capsules are vegan, cruelty-free, and without gluten, soy, or lactose. Or in a nutshell: Synbiotic Balance can help bring your body back on track and accompany you along your journey to more well-being. 🌱
Made of good things. Promised.
Our main ingredients have been compiled for you by nutrition experts.
Inulin from chicory root

As a food-starter for the bacteria.

13 Lactobacillus strains

Each strain has its own task.

6 Bifidobacteria strains

Carefully chosen for you.
What is inulin good for?

Inulin helps bacteria colonize the gut and act as a "food" for our microbiome. This way, inulin supports the growth of existing intestinal bacteria as well as the new SHEKO bacteria.
Can I combine Symbiotic Balance with other SHEKO products?

Yes! The intestinal flora is closely linked to a healthy diet and lifestyle. Both products perfectly complement each other.
May I open the capsule?

Absolutely! You can either swallow it or if swallowing difficulties arise, open the capsule and stir it into yogurt or your SHEKO Shake. 
Can I take too many bacterial cultures?

Don't worry, you can't ingest too many bacterial cultures. In the case of an "overdose", the bacteria will not find an optimal place and simply be excreted.